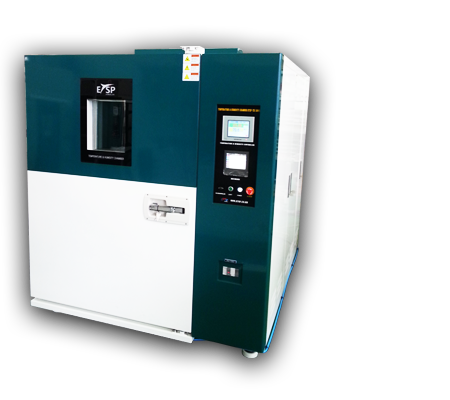 Temperature & humidity chambers


Climatic (temperature & humidity control) version chambers and products for durability or status of parts and products in extreme conditions.



Temperature range
-40℃ ~ +180℃ (Single stage refrigeration system)
-70℃ ~ +180℃ (casccade refrigeration system)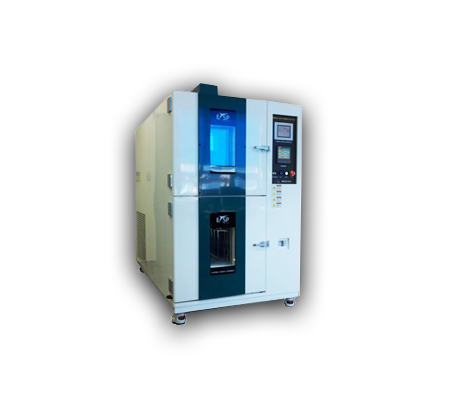 Thermal shock chambers


Basket moving type thermal shock chambers. Damper type thermal shock chambers


Temperature range
Cold zone -65℃ ~ -10℃, Hot zone +60℃ ~ +200℃


Temperature pre-heating upper limit
less than +230℃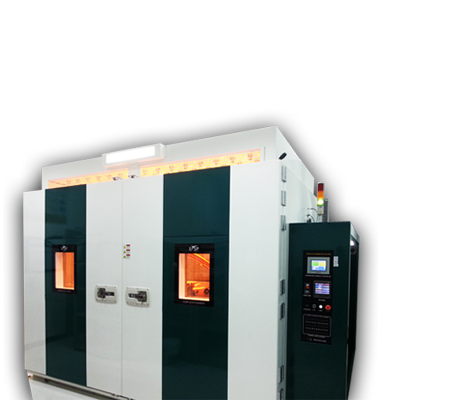 Complex IR chamber


The purpose of the Comples IR chamber is for testing and simulation of hot, cold and humidity environment inclusive of the sun radiantion to to datermine product quality.
The chamber shall be able to conduct and fulfill the temperature, humidity temperature and humidity, and also solar radiation conditioning and testing.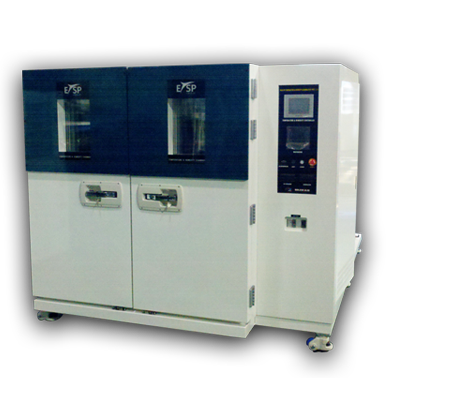 Walk in chambers


wide range of walk in temperature chambers as well as walk in temperature & humidity chambers for testing large size componets and products.


- Panelized walk in chambers (Max 85℃)
- Solid construction walk in chambers (Max 180℃)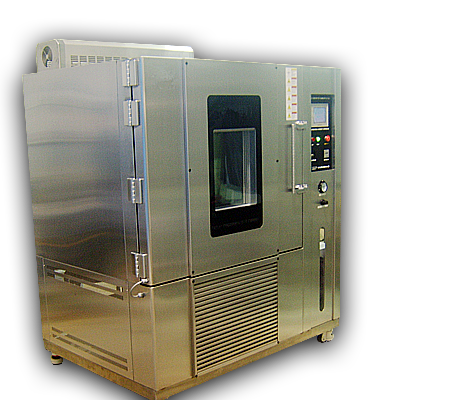 Cyclic Corrosion Testing chamber


Cyclic Corrosion testing chambers ETSP-CCT series provide possible laboratory simulation of natual corrosion, it is possible to cycle through all of the most significant corrosion environments. Even the most comples test cycles can easily be programmed with the touch screen LCD controller.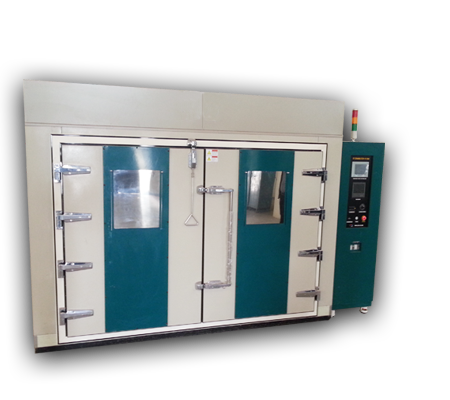 UV chambers


Provide UV(Ultra violet) light or full spectrum sunlignt esposure for accelerated life testing of photovoltaic (PV) modules and for UV pre-coditioning required by IEC 61215 and 61646 for PV module testing.


ETSP-UV series is to determine the accelerated effect of sunlight exposure. Both UVA315~385nm & UVB 280~315nm bulbs are utilized for all accelerated weathering test methods that will show how a material will react to long term sunlight exposure.